ANN ARBOR, MI, August 2, 2021 — Sapphire North America partnered with the Cayman Biomedical Research Institute (CABRI) to offer recovery grants to help re-engage the research of investigators affected by COVID-19 this past year. From the qualifying applicants, the following five researchers have been selected to receive $2,000 each in grant funds to support their work.
2021 Return to Research Grant Recipients
Elizabeth Delorme-Axford, Ph.D., is an Assistant Professor of Biochemistry at Oakland University who is launching an independent research program to identify the cellular and molecular mechanisms regulating autophagy. Her goal is to develop new therapeutics for human diseases associated with aberrant autophagy such as cancer, neurodegenerative diseases, and lysosomal storage disorders. She plans to use the funding to investigate post-transcriptional mechanisms regulating autophagy-related gene expression and autophagy activity with a focus on pseudouridine synthase 7-mediated pseudouridylation as a posttranscriptional RNA modification.
Jorgelina Calandria, Ph.D., is an Assistant Professor of Cell Biology and Anatomy and Neuroscience at Louisiana State University Health Sciences Center New Orleans who is interested in the mechanisms of neuroprotection exerted by bioactive lipids derived from docosahexaenoic acid (DHA). She focuses on age-related neurodegenerative diseases related with Parkinson's disease and Lewy body dementia, seeking to counteract the effects of deregulated phospholipase A2 group VI in these pathologies by treating her acute and chronic rat models of Parkinsonian disorders with bioactive lipids.
Mariola Edelmann, Ph.D., is an Assistant Professor of Microbiology and Cell Science at the University of Florida who studies the roles of exosomes and lipid‐based extracellular signals in host‐pathogen interactions to design new methods for the prevention and treatment of Gram-negative infections. She plans to use the funding to purchase cannabinoid libraries to study the function of cannabinoids in the host response to Salmonella and other enteric infections. Dr. Edelmann also has a research collaboration to find new therapeutic treatments for Krabbe disease. She will use the same library in testing potential therapies for this leukodystrophy.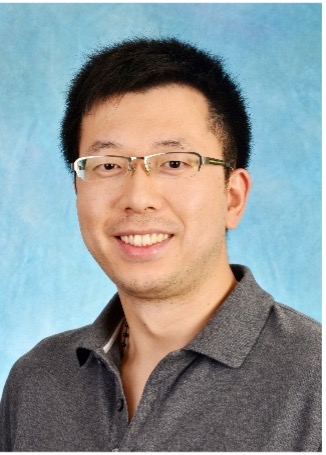 Pengda Liu, Ph.D., is an Assistant Professor of Biochemistry and Biophysics at the University of North Carolina at Chapel Hill who is searching for new therapeutic directions for cancer treatment by working to decipher aberrant cell signaling events as well as modification-mediated changes in the protein-protein interactome that contribute to tumorigenesis. His lab is planning to use their expertise in protein degradation to investigate if several SARS-CoV-2 viral proteins are targeted by the host E3 ubiquitin ligase Speckle-type BTB–POZ protein (SPOP), which is regulated by casein kinase I, and how that process can be reinforced as an approach to treat or block SARS-CoV-2 infection.
Carmen De Miguel, Ph.D., is an Assistant Professor of Medicine – Nephrology at the University of Alabama at Birmingham whose research program is focused on understanding how immune cells and immune mediators impact renal function and end‐organ damage during hypertension and diabetes. Her laboratory is investigating the role of endothelin‐1 in hypertension‐induced inflammation and end-stage organ damage, endothelin‐1 and kidney inflammation in diabetic kidney disease, and mechanisms involved in hyperoxia-induced kidney damage. They are also working to determine if sex differences in diabetic kidney disease are mediated by activation of different immune cell populations.
"COVID-19 has been a tremendous opportunity for those scientists already studying RNA viruses, vaccinations, and viral enzyme inhibitors, as well as those who could pivot their research from a related field to include the study of SARS-CoV-2," said Dr. Kirk Maxey, President and Director of CABRI. "Unfortunately, lockdown prohibitions, the loss of cell lines and animal colonies, and institutionally limited working hours impaired investigators in all fields, including those with no prospect for new, COVID-related funding. Sapphire North America and CABRI want to provide a boost, especially to these worthy young investigators as they return full time to their labs." The above recipients were selected based on the merits of their research and the proposed use of the grant funds to support their work.

About Sapphire North America
Sapphire North America is a distributor of specialized biochemical tools and reagents sourced from overseas suppliers, mainly in Europe and Asia. We offer scientists in North America a convenient, domestic source for unique products made around the world without the complications of customs clearance, currency conversion, and international ordering. Our dedication to our customers extends to our supplier relationships. As a distributor of life science research products, we provide marketing, sales, logistics services, and R&D opportunities to our international suppliers. We are actively seeking suppliers outside North America who are looking for a partner to help them expand in this important market.

About CABRI
Cayman Biomedical Research Institute (CABRI) is a nonprofit organization that supports research into the rare illnesses and orphan diseases that are often neglected by the corporate pharmaceutical industry and actively pursues new developments that will treat these diseases. To support this endeavor, we offer research grants to specific principal investigators at academic research institutions who have a plan to extend the clinical or pre-clinical development of therapeutics for these conditions. We also provide undergraduate research grants targeted primarily at students whose financial needs preclude them from taking unpaid internships in advanced academic laboratories. The application period for these grants opens in August each year. Grants range from $2,000 to $10,000 per PI/undergraduate team. To learn more or apply, visit www.cabrimed.org.